​

​

Allergy Department
Injection Hours:
Monday: 8:00 a.m.-4:30 p.m.
Thursday: 8:00 a.m.-3:00 p.m.
​Friday: 8:00 a.m.-4:00 p.m.
Saturday: Appointment Only
Lunch: 11:30 a.m.-12:15 p.m.
​​
The treatment of allergies range from over-the-counter antihistamines to immunotherapy.
​
A patient is typically referred for allergy testing by our physicians with various symptoms such as: ​​
​
itching

sneezing

watery eyes

headaches

​fatigue

repeat sinus infections

nasal congestion

post nasal drip

persistent cough
​​​
The patient is evaluated at the time of referral to determine which type of testing is necessary.
​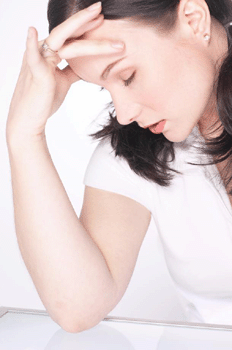 Prick Testing – This type of testing is done primarily on children, as there is little discomfort involved, as the skin is not broken. As with regular skin testing, wheals are measured to determine the proper level of treatment. The patient may then be treated either with injections or sublingual drops, a topic that will be discussed further below.
​Rast Testing – This type of testing is a blood test done at the laboratory. It is generally ordered for patients who take anti-hypertensive medications that include beta-blockers. Sublingual immunotherapy is one of the only choices for these allergy sufferers. Please see treatment options below for additional information.
The results of the aforementioned testing, as well as the patient's medical and allergenic history, will help us to determine the level at which treatment should begin. Treatment consists of a series of injections of a solution that consists of the patient's allergens. This mixture is called antigen. ​
Patients who receive RAST testing, and use beta-blockers, are unable to receive injections and are treated with drops under the tongue. One very important reason patients are treated with drops, as opposed to injections, is due to anaphylactic reactions. Epinephrine, the drug used in cases of life threatening anaphylaxis, is severely decreased in its effectiveness for patients who take beta-blockers. Sublingual immunotherapy has been used in other countries for the past 30 years as an effective, acceptable form of administering antigen. It is considered to be experimental in the United States, and many insurance companies do not cover this form of antigen administration. It is currently being studied by physicians in the U.S. and should soon be an allergy treatment accepted by all insurance carriers.
The antigen will be made according to the patient's individual needs. The contents and strength are based upon test results. These injections are given weekly for the first year, increasing in strength at a safe pace. The second year, if symptoms are relieved, the doctor may decide the patient is able to decrease the amount of time between injections. The physician and the patient's response will determine the length of their program.